Letter to Graduates from the Vice President
Letter to Graduates from the Vice President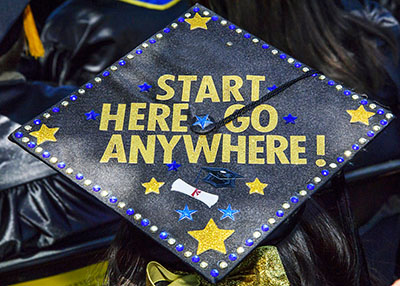 Dear Allan Hancock College Graduates,
Congratulations on completing your degree at Allan Hancock College! You have dedicated countless hours studying and working hard to get to this point. Now, it's time to be recognized!
We invite you to participate in the college's 97th annual Commencement that will take place on Friday, May 25, 2018, at 1 p.m. College graduation is a memorable occasion, not only for you, but also for your family and friends. Your success represents sacrifice, commitment, hard work, and the determination to create more career and personal options for your future. The faculty and staff of Allan Hancock College are honored to have been a part of that process.
The 2018 Allan Hancock College Commencement will be held outside in "The Commons," located behind the Student Center, building G in the center of campus. Also, remember that Santa Maria weather can vary, so you and your guests should plan appropriate clothing and shoes for the day.
The ceremony begins promptly at 1:00 p.m. Graduates must arrive at Grad Central (Gym, building N) no later than noon in their cap and gown. Please inform your guests they will need to be seated by 12:50 p.m. Parking will be free the day of commencement.
Graduations are public events and by participating in graduation, it is possible that the media or other photographers may capture video or pictures of you that will appear in newspapers, social media, college publications, or on television newscasts.
View a list of helpful items to prepare for graduation.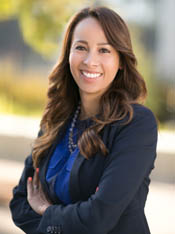 Sincerely,
Nohemy Ornelas
Associate Superintendent/Vice President,Student Services
For more commencement information please call (805) 922-6966 ext. 3248.