Course Catalog
Allan Hancock College Catalog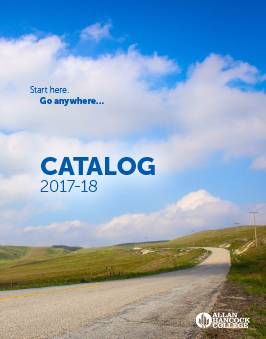 Previous PDF editions of the Allan Hancock College Catalog are available:
SPOTLIGHT
Maria Hernandez
Administration of Justice Student

"I like the opportunities Allan Hancock offers me to reach my goal of obtaining my AA degree in criminal justice. I would recommend Allan Hancock College to all students because Allan Hancock College is here to help us all achieve our goals. For me this has been a great experience."
Submit a Testimonial »
We're Changing
the Odds!