Course Catalog
Allan Hancock College Catalog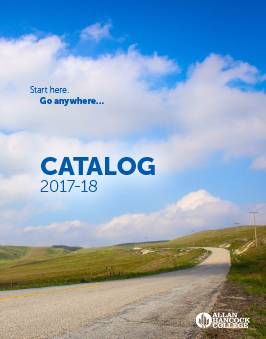 Previous PDF editions of the Allan Hancock College Catalog are available:
ESL Spotlight
Jessika Ruvalcaba
ESL Student

"Previously, I did not know any English and now I have a job at the college as a lab assistant and as a Spanish tutor. Thanks to the credit ESL program I am now planning to transfer to a four-year university. It changed my life!"
Submit a Testimonial »
We're Changing
the Odds!