Graduation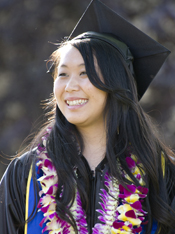 Are you ready to graduate?
If you are in your last course(s) that will complete your certificate and/or associate degree, you are required to apply for graduation. Check out the links below for steps to follow.
Application deadlines for a degree/certificate
Steps to apply for an associate degree
Steps to apply for a certificate

If students meet the requirements for graduation and/or certification, and submit an application for a degree or certificate by the posted deadline, diplomas and certificates will be mailed three months after grades are finalized for the semester in which the degree or certificate was requested.
SPOTLIGHT
Elizabeth Jacobo
Medical Assisting Student

"I love that our instructors are very experienced in their fields. They give us great advice based on their life experience. We have to work very hard every day in class, but we are all trying to pursue a better future for ourselves. Our instructors are great role models."
Submit a Testimonial »
We're Changing
the Odds!