What is Required?
REQUIRED ELIGIBILITY
To be eligible for College Achievement Now (CAN) you MUST be a U.S. Citizen or Permanent Resident AND you MUST meet at least one of the following criteria:
First generation college student (neither parent has earned a baccalaureate degree)
Financially limited, according to federal criteria
Student with a documented disability and be part of the Learning Assistance program
We also look at other factors when evaluating your application. Other criteria include: GPA, enrollment status, total units completed, educational goal, and academic need.
REQUIRED PARTICIPATION
If you are accepted to the CAN program, you are required to meet specific program expectations including, but not limited to:
Attend a mandatory acceptance orientation meeting

Meet with the Advisor, a Peer Mentor and Counselor

Attend a field trip or campus event

Maintain a cumulative 2.30 GPA or higher

Complete a Student Educational Plan (SEP)

Must graduate/transfer from Allan Hancock College within 4 years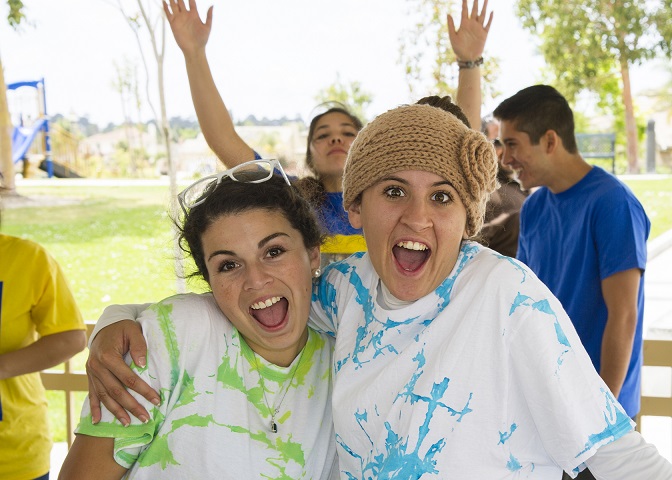 Click to interact with us via Facebook (FB). CAN Alumni are especially encouraged to join us on Facebook and provide updates on your achievements. You are ALL role models to current students!!
Success of can scholars
What students are saying about can

CAN Success Story
Francisco Baez
Francisco Baez recalls the days when he use to struggle in college. He attributes his success while at Hancock to his participation in the CAN/TRIO program. Francisco says that CAN impacted his life tremendously during his time at AHC; he received the guidance he needed to complete an associate's and transfer to a four-yr university. Being a participant of CAN encouraged him to network and become more involved in his community. It also helped him grow as an individual and helped him get out of his comfort zone. Francisco overcame dropping classes with a "W" by meeting with professors during office hours. Apart from being a full-time student, he also worked throughout the semester, and learned to manage his time wisely. Francisco graduated from San Jose State University in 2018.